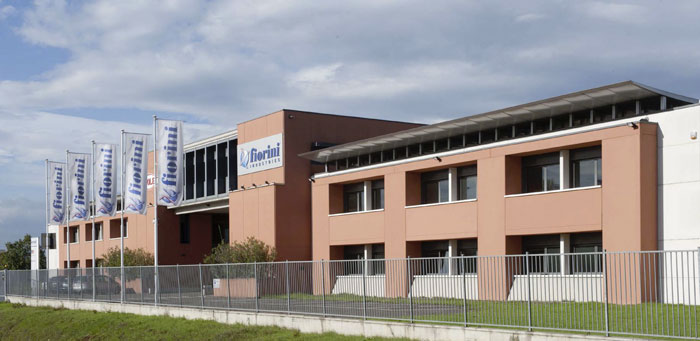 40 YEARS OF EXPERIENCE BETWEEN GROWTH AND INNOVATION
Fiorini Industries designs and builds hydronic products and components for heating and conditioning systems, to produce domestic hot water and highly efficient heat exchange systems.
Since 1978, the company has built and tested every product in its main facility at Forlì.
Read more >
The RINA-IQNET certifications (ISO 9001 on quality, ISO 14001 on the environment and OHSAS 18001 on safety), are an added value of guarantee and reliability for customers, partners and the territory. Furthermore Fiorini, thanks to the AGCM certification (★★ + legality rating) and to the CE - PED certification (Pressure Equipment Directve), guarantees superior levels of efficiency, complete respect for environmental factors and heightened safety at work.
When you choose a product or service from Fiorini, you can be completely confident of dealing with a solid company; a company that operates in a clear, transparent way, with the utmost respect for European regulations and directives.
Fiorini supports customers throughout every step of the sales process: from design to final test.
We build made-to-measure products on a daily basis, offering customers tailored solutions as well as a broad range of standard products.

Fiorini, operating both in Italy and overseas, promotes its brand through a network of distributors and installers operating in 52 countries. Fiorini is also a partner to numerous companies, both Italian and multinational, as an OEM supplier to leading brands in the HVAC&R sector.
To build high quality HVAC&R products; to operate with clarity and transparency; to stand out in terms of innovative solutions with increasingly better performance, in full respect of the environment and the territory

To pursue these objectives by innovating in both products and processes, by gaining the trust and loyalty of employees, customers and partners, and by listening to our customers' various needs to offer the best solution possible.
NEWS
---
Get
the latest news on the
world of Fiorini:
events,
product news
and tailored solutions
---
ALL THE NEWS >
FIORINI INDUSTRIES
GROWTH AND EXPERIENCE AT YOUR SERVICE
Number of employees
---
A close-knit, highly professional, specialised team.
Active customers
---
Domestic and International
SQUARE METRES Facility
---
A substantial production establishment in continuous expansion.
Years of experience
in the sector
---
A journey of growth, innovation and research.