FIORINI HEAT
PUMP SYSTEMS
LEARN ABOUT FIORINI 
HEAT PUMP SYSTEMS
The Fiorini heat pump is a machine that can transfer energy, in the form of heat, from one "environment" at a certain temperature to another environment at a different temperature.
The heat pump is made up of a closed circuit, in which a fluid, called a refrigerant, flows which, based on the temperature and pressure it finds itself at, assumes a liquid or a vapour state.
The heat pump is made up of a compressor, a condensing unit, an expansion valve and an evaporation unit.
DISCOVER THE USES
Fiorini heat pumps are used to heat environments by producing heat.
For heating, systems can be monovalent, when the heat pump completely meets the heating needs, or bivalent, when the heat pump is combined with a water heater to cover the heating needs.
Every Fiorini heat pump can manage domestic hot water production alternating with heating the environment.

Fiorini heat pumps come in a special "with heat recovery" version which can produce domestic hot water at the same time as heating or cooling the environment, thanks to a third exchanger dedicated to heat recovery which, by superheating the refrigerant gas, produces DHW at high temperature.
Heat pumps are used to air-condition environments in the tertiary and residential sectors, as an alternative to conventional systems consisting of a cooling unit combined with a water heater.

The Fiorini heat pump, through a simple valve, can switch the evaporation and condensation functions from one to the other, to supply, through an inverter, heating in winter and cooling in summer.

Choosing a heat pump to manage conditioning and to produce domestic hot water is the most convenient solution.
The Fiorini geothermal heat pump transfers heat from the ground increasing the temperature of the heat transfer fluid by an electric compressor. 

By reversing the cycle, in summer, the heat pump cools the home by releasing heat taken from it and giving it up to the ground.

Geothermal exchange heat pumps reach incredibly high levels of efficiency thanks to the ground's constant temperature.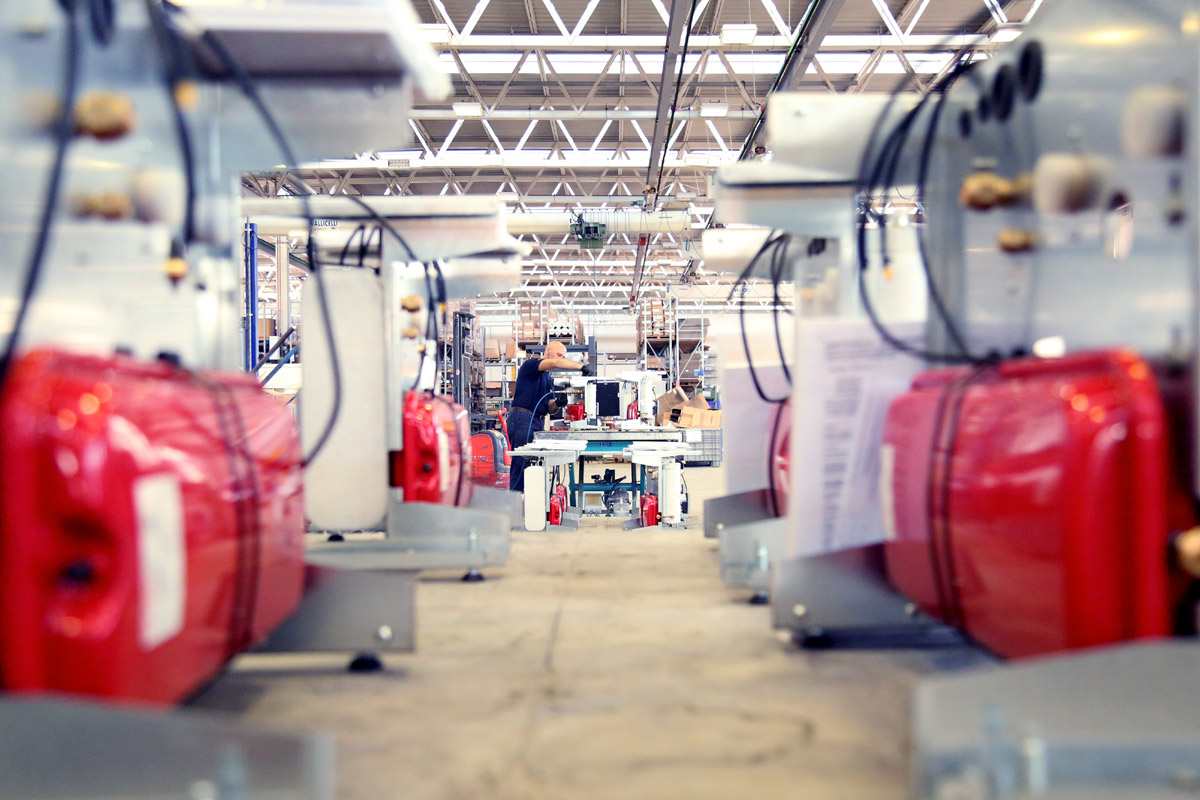 TRUST
THE EXPERIENCE OF
FIORINI
Fiorini heat pumps are characterised by high efficiency and great versatility of use. The machines have been completely developed internally, in terms of both construction and software, and they have been designed to be the heart of your system, managing and centralising all the system's functions.

The reliability of the Fiorini heat pumps is proven by the numerous installations in the civil, tertiary and public sectors.
FIORINI GROUP
HEAT PUMP SYSTEMS IN NUMBERS
KG OF CO2 SAVED PER YEAR BY EACH INDIVIDUAL SYSTEM
---
€ ANNUAL MAXIMUM SPEND TO HEAT, COOL AND PRODUCE DHW WITH GEOTHERMAL SOLUTIONS
---
DEGREES OF DHW WITH HEAT RECOVERY
---
GEOTHERMAL HEAT PUMPS IN OPERATION
---