GASKETED PLATE
HEAT EXCHANGERS
A COMPLETE RANGE FROM DN 25 TO DN 500
The range of Fiorini gasketed plate heat exchangers is made up of the K series and the F series. Based on the customer's requirements, they can be configured in various ways and customised, thereby offering a superior range of solutions on the basis of power, flow, plate surface area, connection diameter, working temperature and pressure.
Fiorini gasketed plate heat exchangers are designed to allow for rapid inspection and maintenance. In addition, the modular nature of the components lets you increase the number of plates based on changes in the heat exchange requirements.
For other 40 years, Fiorini has built gasketed plate heat exchangers by following a design aimed at improving the exchange performance and at reducing maintenance operations, achieved in part thanks to the "clip-on" gaskets rather than using glues and solvents. Heat exchangers are made with artisan care and attention in every stage of manufacture, from assembly to testing.
ADVANTAGES
Simplified inspection and maintenance
Superior longevity
Extendable, modular solutions
Optimised heat exchange
Various corrugation patterns suitable for every need
Reduction in hydraulic loss
Guaranteed resistance to corrosion
Flexibility
Clip-on gaskets
HOW IT WORKS
The job of a Fiorini gasketed heat exchanger is to transfer the temperature of one fluid to another, the result of which is heating or cooling, based on the usage needs. Heat exchange happens via the exchanger's individual plates, without the two fluids being mixed in any way.
Fiorini gasketed heat exchangers are made up of a frame/containment cover that closes, through tie rods, the assembled plate pack where the plates and the particular stamped corrugations create two perfectly isolated channels, one for the hot fluid and one for the cold fluid. 
Within these channels, the two fluids are uniformly distributed and flow in opposing directions, thereby achieving the heat exchange. The plate's corrugated surface creates high levels of turbulence in the fluids that flow within them, increasing the heat exchange. 
The plates come with clip-on rubber gaskets that ensure a perfect hydraulic seal, even under high pressure. The special shape of the gaskets creates a double barrier to prevent any accidental cross-contamination between the two fluids even in the case of a leak.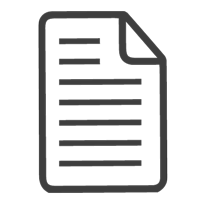 REQUEST YOUR
OWN CONFIGURATION

Complete the online form to see which configuration best meets your needs
Go >
DISCOVER THE OTHER AREAS OF FIORINI