LEARN ABOUT
OUR PRESSURE TANKS
Fiorini has been focused on the industrial manufacture of pressure tanks for 40 years. All the pressure tanks bear the CE mark, thanks to certification obtained by Fiorini in accordance with the PED European Directive 2014/68/EU (ex PED 97/23/EC).
The company stands out because of its technical-manufacturing ability in the field of heat transfer fluid systems used in industrial processes: water (hot and cold), steam, oil, diathermic oil and air.
In the Forlì manufacturing facility, tanks for fluids under high pressure are designed and tested, built to order in accordance with customer specifications, technical requirements and the regulations in effect.
DISCOVER THE USES
The tank acts as a collector of diathermic oil and temporarily stores the fluid when the system is undergoing maintenance.

In addition, the volume of the pressure tank guarantees compensation for the heat transfer fluid's thermal expansion when the heat generator is operating or switched off.
The AC standard pressure tanks store compressed air to make it available at peak moments of consumption in an air system. 

In this way, the need for the compressor to start-up is drastically reduced thereby increasing its life and efficiency.

In addition, an optimum distribution of air is guaranteed thanks to the constant air pressure within the tank.
The inertial steam storage tanks are used to support industrial steam generators with a "lung" function, storing pressurised steam in liquid form. 

The stored steam is reused to manage peak moments of consumption and to deal with the generator's start-up and switch off cycles.
When it is essential to distribute steam along various usage lines in a system, equalisation manifolds have to be installed too..

The manifolds receive the steam stored in a liquid form in the buffer tank, they vaporise it and distribute it along the system, making it available in the various lines.

Fiorini constructs distribution manifolds to order, as the rules for selecting, the geometry, the materials and the treatments are the same as steam storage tanks.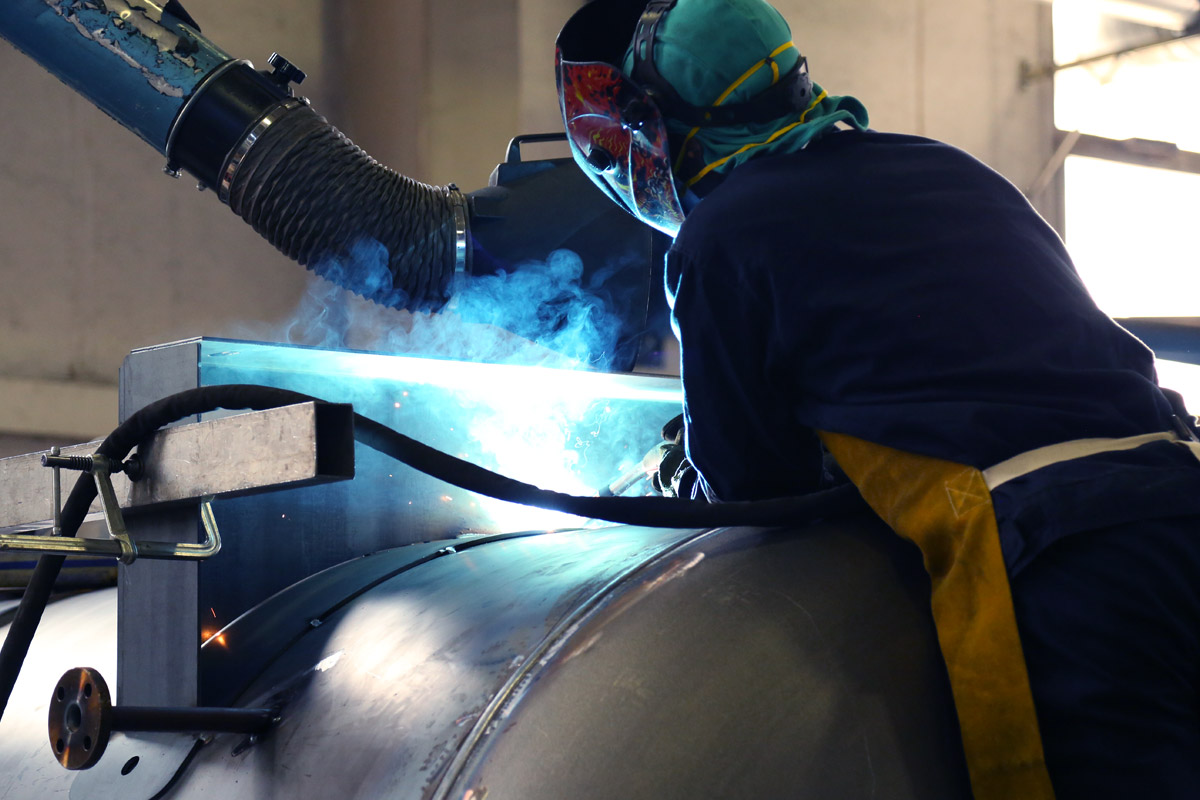 TRUST IN
THE FIORINI EXPERIENCE
The reliability of Fiorini pressure tanks is proven by the company's long experience gained in the sector as well as by the numerous installations in the field of dedicated heat transfer fluid systems: water, steam, oil, diathermic oil and air.
For Fiorini, reliability is certified by the fact that our pressure tanks bear the CE mark, in compliance with the PED European Directive 2014/68/EU (ex PED 97/23/EC).
The Directive sets out strict criteria for testing and radiographically checking the welds. Fiorini has always respected these testing criteria for 100% of our pressure tanks.
FIORINI GROUP
PRESSURE TANKS IN NUMBERS
STANDARD APPLICATIONS AND INFINITE CUSTOM POSSIBILITIES
---
ATMOSPHERES CONTAINED IN OUR HP TANKS
---
TAILORED P.E.D. TANKS PRODUCED IN A YEAR
---
RADIOGRAPHIC CONTROLS CARRIED OUT IN A YEAR
---