LEARN ABOUT
OUR HOT WATER
SYSTEMS
Fiorini hot water systems are installed in systems equipped with a high or low temperature heat generator. They handle the efficient production of domestic hot water for domestic and/or professional use and the management of hot technical water for heating systems.
Through the many production lines, Fiorini hot water systems can meet the production needs and the hot water storage needs in individual homes, residential buildings, in the tertiary sector as well as the industrial one.  .
DISCOVER THE USES
In heat pump systems, the production of domestic hot water is entrusted to Fiorini water heaters that guarantee heat exchange even at low temperatures typical of heat pumps (55°C). 

Fiorini has a range of Smart HP water heaters that feature a double spiral heat exchanger which guarantees superior fluid turbulence and the maximum exchange surface area. 

The internal surface is covered with food-grade inorganic glass-lining, obtained in an oven at a temperature greater than 800°C, which ensures consistent toughness over time.
Fiorini puffers are used in systems with water heating stoves, pellet water heaters, water heating cookers or water heating fireplaces which allow any excess hot water produced by the generator to be stored and then released to the heating system when required. 

The end result is that the heating system will operate even when the water heating stove or the water heater are turned off. 

In addition, the hot water produced by the stove reaches 70-80°C, a temperature too great for underfloor heating in which water circulates at a maximum of 30°C. Thanks to Fiorini puffers, the excess hot water produced is simply stored and mixed with cold water to obtain the right temperature.
In all those cases in which domestic hot water production is required for uses with high and concentrated demand in short time periods (such as hotels and sports centres), a system needs to be used that can rapidly transfer large quantities of power and that can guarantee reliability, performance and hygiene. 

For these needs, Fiorini offers fast heaters that can be installed vertically onto any type of storage tank or water heater, transforming it into a rapid domestic hot water production system. 

Fiorini fast heaters are made up of a stainless steel plate heat exchanger, sized according to the required temperature and power, and a highly efficient circulation pump.
Fiorini fresh water stations produce domestic hot water, transferring heat energy from a buffer tank directly to incoming domestic water from the mains water supply. 

The production of domestic hot water takes place thanks to the heat exchange managed by the control unit, the variable speed circulator and the stainless steel heat exchanger. 

This method prevents the risk of legionella forming, reduces the heat generator's consumption, controls the formation of limescale and makes it easy to regulate the temperature of the DHW.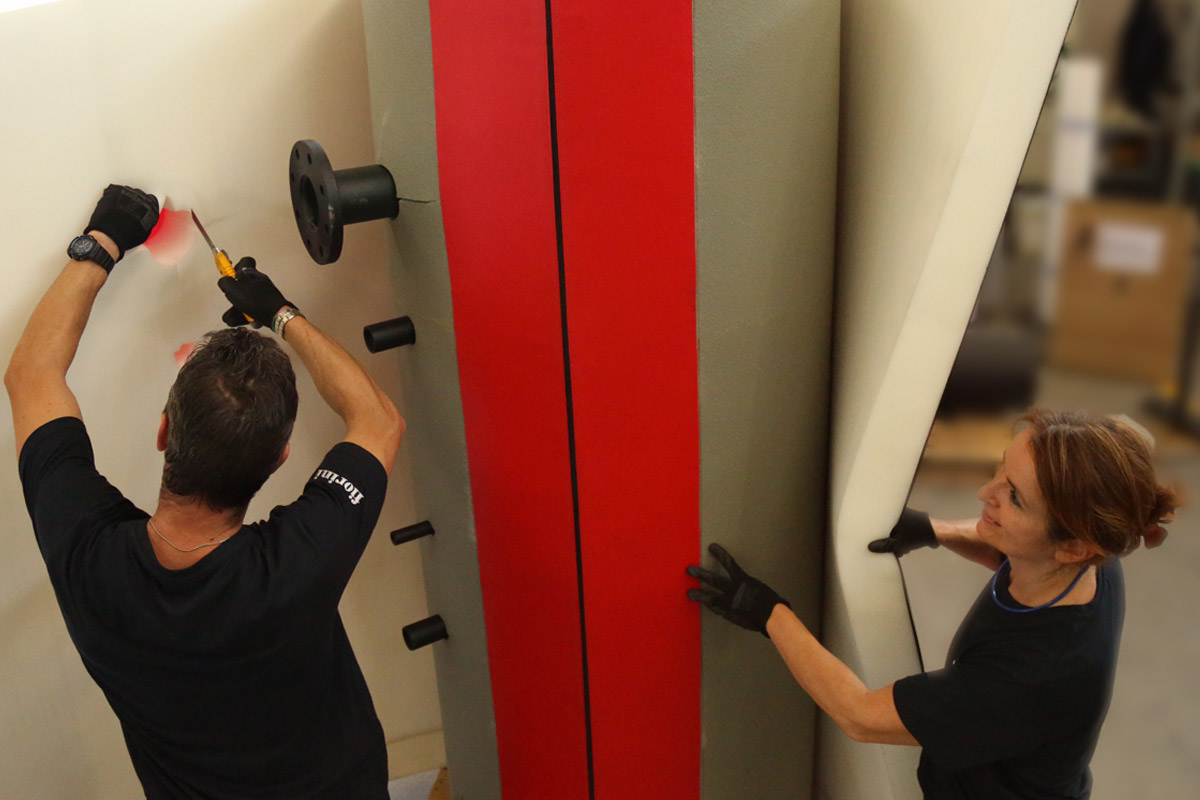 TRUST IN
THE FIORINI EXPERIENCE
Fiorini accompanies you in the world of heating, offering a vast range of products and hot water systems that are suitable for every type of demand.
Fiorini meets your needs by supplying the best solution for comfort, whether for small systems or large commercial, tertiary or industrial plants.
FIORINI GROUP
HOT WATER SYSTEMS IN NUMBERS
HOTELS IN THE RIVIERA THAT PRODUCE DHW THANKS TO THE AFK KITS
---
SOLAR INSTALLATIONS THROUGHOUT ITALY
---
WATER HEATERS PRODUCED
IN A YEAR
---
TAILORED DHW STORAGE TANKS PRODUCED LAST YEAR
---