A new range of high-power and ultra-efficient geothermal heat pumps by Fiorini Industries replaces the previous HF range.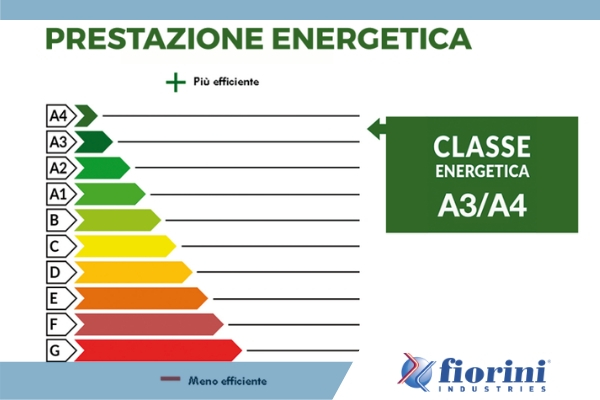 Fiorini Industries responds to the demand for large-scale heating and cooling systems with the GEO HFS water-water 60, 80 and 100KW geothermal heat pumps.
The new HFS models are reversible geothermal heat pumps with integrated production of domestic hot water (with heat exchange as well), suited both for applications on probes and with exchange on wells.
Certified with ENERGY CLASS A++, they are ideal for installation in energy efficient buildings (Class A4).
The GEO HFS models offer the following features:
Ultra-efficient scroll compressors
DHW with total recovery (R version)
Production of DHW up to 65°C
Galileus management for the entire system
Up to 5 cascaded machines
Applications
Exchange on probe (standard)
Exchange on well (on request)
Galileus, the software developed by Fiorini for the efficient and comprehensive management of the entire system, means that the GEO HFS models can also be connected to other energy sources found in a modern conditioning system, such as:
Optimisation of photovoltaic source (photovoltaic tracking)
Integration of solar thermal systems
Control of multiple energy sources
Re-start pumps
Environmental areas
Fan coil management
etc.
In addition to the heart of the system, (HFS heat pump), Fiorini can also provide all the other essential components such as storage tanks, puffers, boilers and fresh water stations for DHW.
GEO HFS and Galileus represent yet another step forward by Fiorini on the path towards energy and conditioning efficiency for innovative domestic comfort.
For more information, please refer to the product data sheet: https://www.fiorini-industries.com/en/geo/