For years, Fiorini has produced customised solutions to meet – in the best way possible – a wide range of customer needs.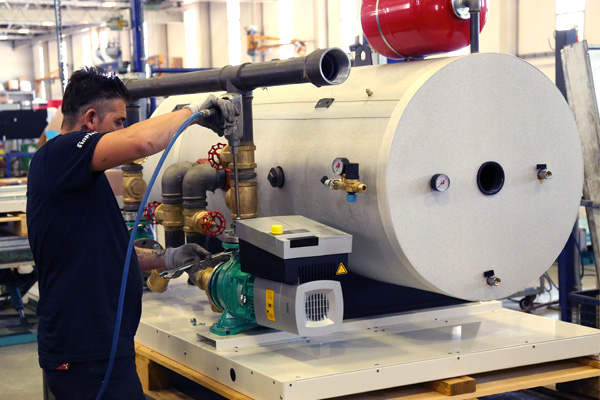 Among the various tailored solutions designed and built by Fiorini are the powerful hydronic kits for high power applications, designed for large refrigeration systems.
The powerful hydronic kits from Fiorini, built to store and distribute chilled water in conditioning systems, are: Plug & Play, individually tested and tailor-made.
Every powerful hydronic kit from Fiorini can be designed with an on-off logic or with an inverter for operation at constant pressure. Fiorini designs and builds these solutions in complete respect of the geometries, dimensions, connections and flows indicated by the customer.
Fiorini is proud to be able to offer customers tailor-made solutions that fully meet every specific need and which satisfy every single request.