The Milanese company HEIZER GAS, part of the Fiorini Industries group, acquired the Treviso-based company Sile Caldaie for a total of almost 2 million euros. The signing took place in Treviso on Friday 10 January.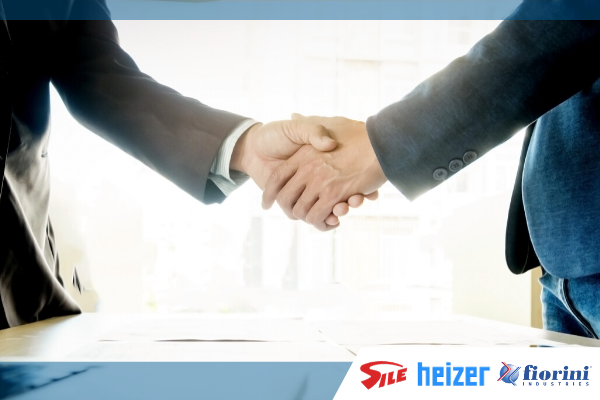 Fiorini Industries is happy to announce the new acquisition of Sile Caldaie, achieved with an offer of almost 2 million euros. The operation took place through the subsidiary Heizer Gas, a company specialized in the production of electric and gas industrial water heaters that has been an integral part of the Fiorini Industries group for many years.
Sile Caldaie is a Treviso-based company made up of 30 employees that has been active in the HVAC sector for 75 years. The joining of the Venetian company into the Fiorini group was signed on Friday 10 January 2020 together with a new corporate relaunch plan that involves new production and employment investments, as well as the conservation and enhancement of the Casier (Treviso) industrial site, aimed at creating a technological and productive synergy between the Forlì and the Veneto plants and at creating a wider range of complementary products characterized by a high quality and performance standard.
To ensure continuity in the company administration, the architect from Treviso Luigi Secco will lead the Casier site, while the reins of the management will be in the hands of a board of directors composed of managers from Fiorini Industries and Heizer Gas.
The operation therefore consolidates the leadership of Fiorini Industries in the world of HVAC. Sile Caldaie joins the group from Forlì following the acquisition of other important companies of the sector, such as the Bolzano-based Ebner, the Venetian My Clima and ABC, the Forlì-based Bieffe Coibentazioni and, last but not least, Heizer Gas, which took care of the M&A operation of the Treviso-based company.