Fiorini Industries celebrates the holidays together with all its employees with a solidarity-based dinner.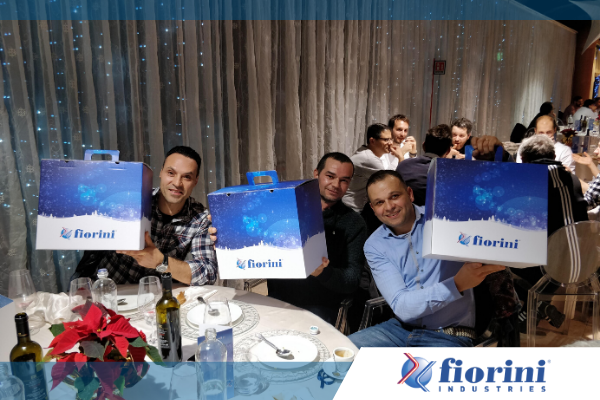 The Christmas tradition this year is in fact made up of products from Diabete Romagna ONLUS (Non-Profit Organization of Social Utility for Diabetes in Romagna), for a truly special corporate gift.
Diabete Romagna ONLUS has been dealing with the treatment and prevention of diabetes since 2015, creating a strong synergy between the most active Romagna associations in helping people suffering from this disease to guarantee them a good quality of life.
For Fiorini Industries it is an honour to collaborate with an organization that plays such an important role on the local level, and even more an honour is being able to quote the words of Annachiara Feltracco, coordinator and organizer of Diabete Romagna ONLUS:
'A heartfelt thank you to Fiorini Industries, our volunteers were very happy and really felt part of something great. We are very grateful to you especially because you are close to us in the shaping of a world where diabetes no longer has the power to decide anyone's fate. Your contribution will help the many families welcomed every day in the projects that we will be able to keep supporting thanks to you.'
The contribution of Fiorini Industries will finance the association's activities, starting from the Diabetes Marathon, which for many years has been contributing to spreading the culture of diabetes prevention and raising funds for research.
This is why it is important for us to support Diabete Romagna ONLUS.