Fenix is the innovative Fiorini heat pump system that is the ideal solution to heat, cool and produce DHW through heat recovery.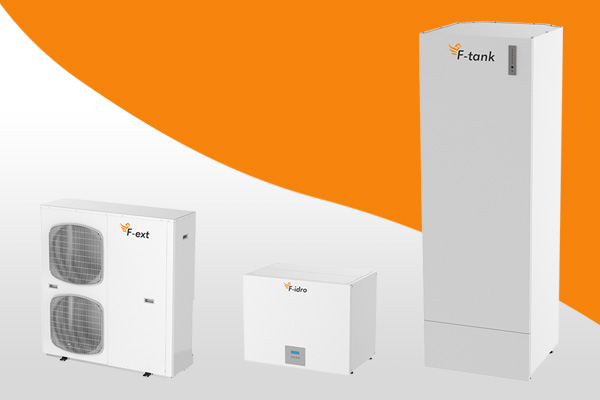 Fenix is the (DC) inverter heat pump system designed to provide air-conditioning to homes or small businesses. It simultaneously combines direct expansion terminals and hydronic terminals and enables DHW to be produced in total heat recovery.
Choosing the Fenix system is the best option in terms of improving the system's efficiency, providing air-conditioning and DHW in a single system, needing only very little maintenance, using the renewable energy present in the air and producing absolutely no CO2.
The Fenix system, thanks to producing free domestic hot water through heat recovery during cooling cycles, and thanks to the combination of the direct expansion terminals and the hydronic terminals, as well as being 100% Made in Italy, is the ideal Fiorini solution to satisfy every specific need in a home, an office, or an autonomous residential setup.